Darra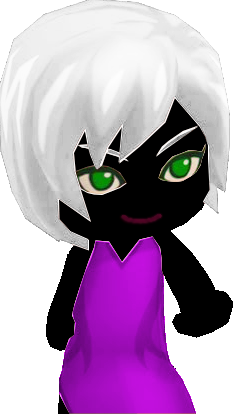 Character Info

Edit
Task Bearer?
Yes
Number Of Task
3
Loved Intrest
Liked Intrest
Hated Intrest
Time
Ancient
Morcucorp?
No
Friends/Family/Enemies
You (Friend)

Poppy (Friend)

Violet (Friend)

Morcubus (Enemy)

Role
Time Kepper
Building Type
None (You build her a house)
In MySims Invasion, Darra is a time keeper. When you come to ancient times, Darra stops you from leaving. She only alows those who are good hearted to travel through time. You prove yourself worthy by making her a house and some funiture for it.
Task
Task 1:
Intro Dialouge: Like I said you must prove yourself worty to leave this area.

Requirments: Build Darra a house with a door and a watchers sybol on it.

Hint: Greetings, my friend.

Thanking Dialouge: That is a fine house, my friend.

Reward: Chair/Watcher

Task 2:
Starting Dialouge: Its a fine house indeed but its a little bit... empty.

Requirments: Chair with 40 Heart essence, Bed with 5 Happy Essence, 5 Wildflower Essence and 5 Dodo Essence.

Hint: You know, when someone in nice to me I feel very, heartful, if you know what I mean.

Thanking Dialouge: Thank you, my friend.

Reward: Egyption Robes
Task 3:
Starting Dialouge: You are almost ready, but first, this place needs somthing more to my tastes.

Requirments: Desk with 7 Dodo Essence and a computer with 14 Heart Essence

Hint: Dodos are funny birds, they live on the island near bye.

Thanking Dialouge: My friend, you are worthy, go now and beat that unworthy Morcubus who brought me here from the mordern times!

Reward: Key Of Time: Medieval
Dialouge
When you enter ancient: Hold time travelers, you are no longer alowed to leave! If you wish to travel through time again, you must prove yourselfs worthy!

Timed Dialouge

Request for more stuff: I like my house very much my friend, but it is still a little empty.

Morning: Greetings, my friend. The house is wonderful and I would like to thank you for it.

Noon: Do you want some food my friend? Okay would you rather cooked or magicly created?

Afternoon: (If you havn't won the game): Morcubus must be stopped! I know you can do it, [Player Name]!
(If ypu have won the game): I knew you could do it, my friend!

Evening: How are you my friend? Hot? Don't worry, it will get very cold soon.

Night: Most people don't like the fact that I'm a drow because drows are hated by others, so I like to walk around in night.

Best Friend: My Best Friend, you are amazing! Maybe you could build a computer and join my party. I'm a level 24 cleric with 6 Strength, 19 Dex, 6 Con, 12 Intellegance, 25 Wisdom and 1 Charisma.
Reward: Outfit: Darra